Search Engine Optimization (SEO) techniques are used to improve your natural rankings on search engines. Each search engine uses a different algorithm in determining site ranking. Some place emphasis on the keywords that appear on a page or are used in the background. Some give greater importance to inbound links.
Inexpensive, Profitable Internet Marketing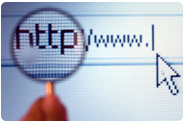 Let Web Asylum devise a comprehensive search engine strategy for your company. We'll tailor your success plan to your individual goals, marketplace and target audiences. SEO and other online marketing can be amazingly in-expensive, but even more importantly, amazingly profitable.
Successful search engine optimization takes time to develop, implement and revise. But the effort can pay off for month or years to come, especially with modest ongoing revisions. Web Asylum customer strategies are revised on a regular basis based on frequent analysis of website metrics and other reports.
Contact Web Asylum today to begin developing your successful website marketing strategy. For more ideas and success strategies, click over to www.Website-ROI-Guy.com.