Website Success Starts With a Plan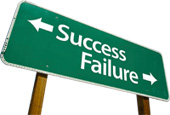 It takes a team to plan, design, implement, test and market all aspects of successful website strategies. It takes more than "professional website design" to build a successful web site. It requires multiple skill sets.
Web Asylum's experienced managers, website strategy consultants, designers, programmers, copywriters and marketers can execute your successful ecommerce web site strategy.
Keys to a Successful Web Site Strategy
We provide an extensive Project Plan that defines the business goals, target audience, visitor interactions, design requirements and marketing for website success beginning with a quick return on investment (ROI).
We document each skill-set and team member, including customer staff and 3rd party vendors needed to achieve your site's goals.
We set specific deliverable dates needed to meet the target launch date.
We execute a competitive analysis of your industry and competitors to identify opportunities that can be levered to your success.
We render a fixed-bid quote. No cost surprises!
Learn more about designs by clicking here or see what we've built in our gallery. Learn about the importance of planning a successful marketing plan as part of your web site strategy. Learn the definitions of web development terms in our glossary. Check out Kurt Scholle's Blog.